Material Sourcing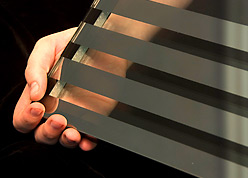 Custom insulated glass unit.
Overgaard has extensive experience with a wide variety of facade and industrial materials including, metal, glass, stone and terracotta. Our numerous years of experience in Asia have allowed us to develop an extensive network of suppliers and partners. Our Quality Control and Project Management Teams are on site at the factories before, during and after production. We monitor and document that all materials meet the required specifications prior to export. This enables us to offer materials as one stop sourcing service.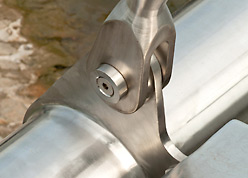 Specialized steel components.
We specialise in:
Aluminium and stainless steel profiles
Milled / machined parts and components
Welded parts
Break formed and custom metalwork
Float glass and insulated glass units
Gaskets
Other materials on request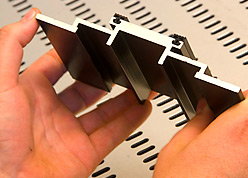 Custom profiles and gaskets.